Phillip Phillips has come a long way since being crowned winner of American Idol in 2012. Not only did he win the iconic singing competition, he actually set a world record with an astounding 132 million votes casted. His song "Home" became the best selling coronation song in American Idol history. His debut album "The World from the Side of the Moon" went on to hit Top 10 on the Canadian Soundscan charts!
Before the spotlight found him, Phillips was growing up in southwestern Georgia, working in the family business and attending college. His first taste of a music competition had him winning the local Georgia talent contest 'Albany Star'. With encouragement from his family and friends, Phillips took a break from working in his family's business and auditioned for American Idol in summer 2011 – and soon found himself claiming victory as the Season 11 winner after 19 different performances.
Today, at just 22-years-old, Phillips is one busy man. The singer/guitarist/songwriter spent the last couple of months touring with Matchbox Twenty, and is now preparing to kick off a college tour that will take place March – May of this year. International concerts are also beckoning, with a scheduled performance this September in Rio de Janeiro at the 'Rock in Rio' music festival.
Watch his latest music video "Gone, Gone, Gone" here.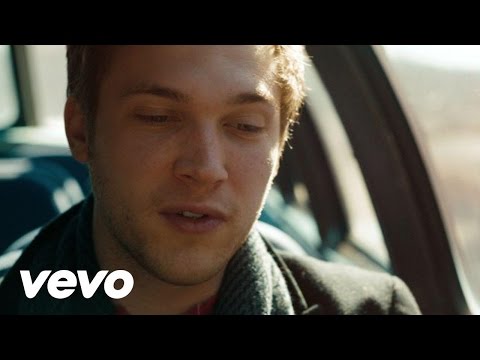 If you take a look at what Phillip Phillips is listening to these days, it's a varied list of artists – ranging from Neil Young to Michael Jackson and Eminem to Pearl Jam. Here's the list below – all available with one touch on Siren Music.
"Born Again" Cory Chisel and the Wandering Sons
"The Boy Who Wouldn't Hoe Corn" Union Station
"Rootless Tree" Damien Rice
"Sir Duke"
 Stevie Wonder
"Something To Be" Rob Thomas
"Animal" Pearl Jam
"Misery Business" Paramore
"Broken Bones" Nonpoint
"Smooth Criminal" Michael Jackson
"Closer" Kings of Leon
"Lakini's Juice"
 Live
"Harder to Breathe" Maroon 5
"Voodoo Child" Jimi Hendrix
"Hemorrhage" Fuel
"Hand Me Down" Matchbox Twenty
"Fly From The Inside" Shinedown
"Lose Yourself" Eminem
"Dirty Road" Days Of The New
"The Stone" Dave Matthews Band
"Funky Tonight" John Butler Trio
"Turn Around" Jonny Lang
"Down By The River"
 Neil young
"Only a Man" Jonny Lang
"Old Man" Neil Young
"Like Toy Soldiers" Eminem
Download one of these two Phillip Phillips wallpapers available for your Public Mobile Android smartphone.
Download 640×480 wallpaper for ZTE N762 and Kyocera Rise.
Download 960×800 wallpaper for ZTE N860.
You can find more information about Phillip Phillips here.
Official Website: www.phillipphillips.com
Facebook: www.facebook.com/phillipphillips
Twitter: www.twitter.com/phillips
———–
Siren Music regularly features artists on the Public Mobile blog so stay tuned to learn everything you need to you know about your favourite artists!
Here are some of the artists we have featured;